On the new layout, I mentioned I wanted to model a river coal dock. I decided to go with a Peabody Coal Dock. I never knew much about the Peabody Short Line, but have been reading what little I can find. It is surprising there are no books about it.
Back around Christmas, I came across some Peabody 70-Ton Offset Hoppers by Bluford Shops (special run for Walthers) on eBay. I picked up a set and was very pleased with them upon arrival.
I managed to source two additional sets of these hoppers for a total of nine of them. Bluford then released the Peabody 2-Bay Hoppers. I was able to locate two complete sets of these for a total of 21 of the Peabody Coal Hoppers in either 2- or 3-bay style.
In an attempt to learn more about the Peabody Short Line, I found an article in Model Railroading Magazine - January 1989 issue about how someone modeled a river dock for unloading coal.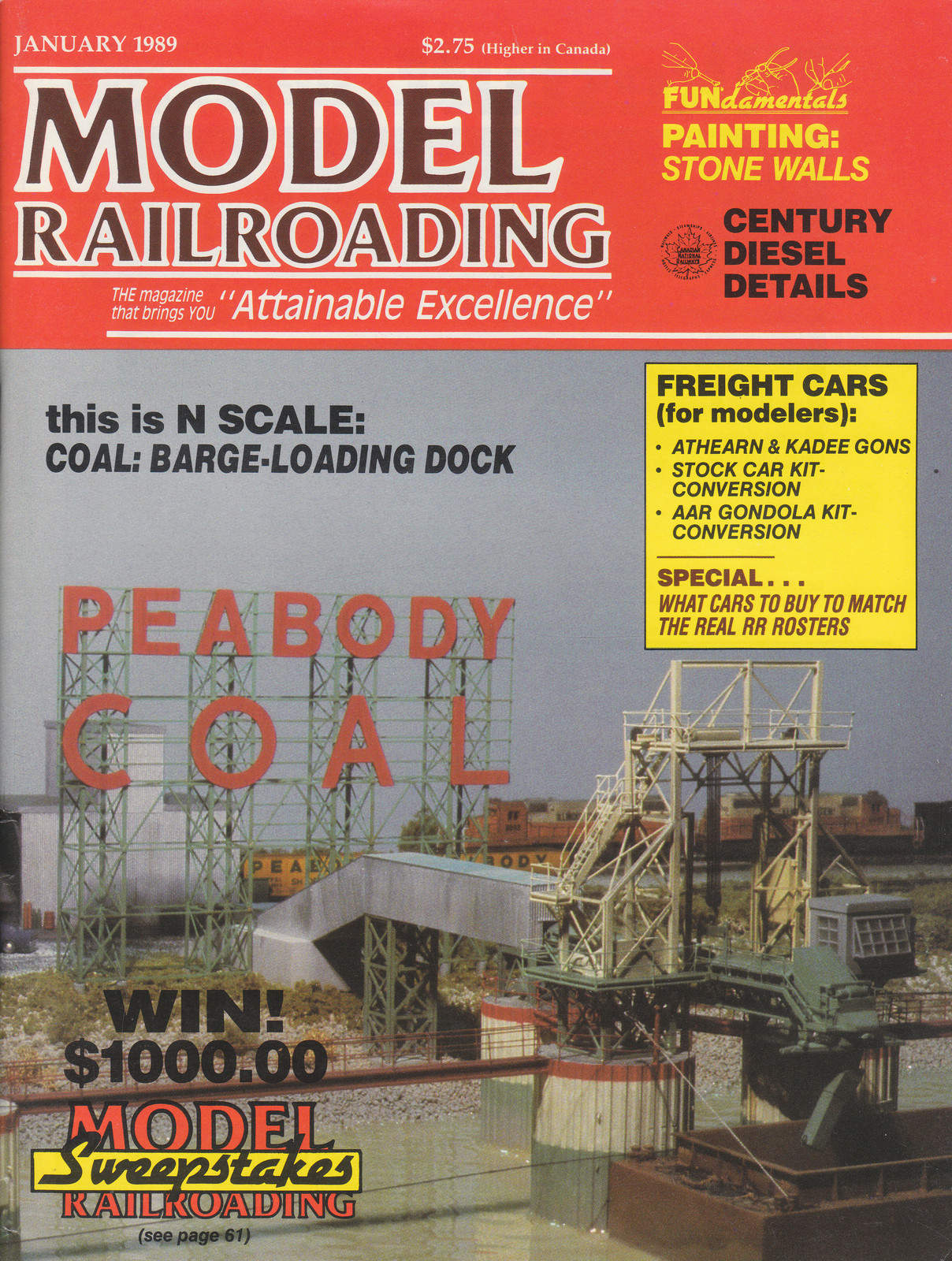 My wife's cousins work on the Mississippi River as Tug Boat Captains so I thought this would be neat to create in N scale. I could scratchbuild the conveyor structure to the barge. I could create a sign using Blair Lines DIY Custom Billboard Sign.
I'm also a fan of the Reddy Kilowatt character that was used on many coal hoppers. I had picked up a Miller Engineering animated sign a while back. I will incorporate this into the large river sign at the dock.
I will send a unit train of Peabody Coal hoppers (powered by ICG or UP units) as well as a train of Chicago & Illinois Midland Coal hoppers (powered by C&IM units) to the dock.
The Chicago & Illinois Midland moves most of its coal to the former Commonwealth Edison Coal Dock in Havana, Illinois. This one would be neat to model, but I would worry about the physics involved with the ramp on the far side of the unloading shed. So, I will stick to a simple bottom dump facility with conveyor out to the waiting barge for my river dock.
Here are photos from the Model Railroading magazine article. The Peabody Coal Company built the river dock facility in 1957 in East St. Louis along the Mississippi River. It was located directly across from the Gateway Arch. The sign used to be lighted, but after years of deferred maintenance, the letters were just painted red. Coal was shipped from the River King mine in Freeburg, Illinois (southeast of St. Louis). Sometime in the 1960s, Peabody gave up the line from Freeburg to East St. Louis and began shipping on the Illinois Central. A new spur was run from the preparation plant at Freeburg to the Illinois Central DuQuoin to East St. Louis mainline which runs through the town of Freeburg. The dock was sold to the Illinois Central. "Illinois Central - Burlington" is written in large letters across the conveyor housing. Burlington Northern offloaded coal here. Years later, circa 1983, the dock was owned by Pillsbury.
I need to find a good source for a tug boat and barge. I searched for a bit and found the ones I had seen before. Unfortunately, a big ol' unfortunately, the ones I like are made by TrainCat. Purchasing stuff from them is quite random as you never know if they are in business or not. Saddest of days.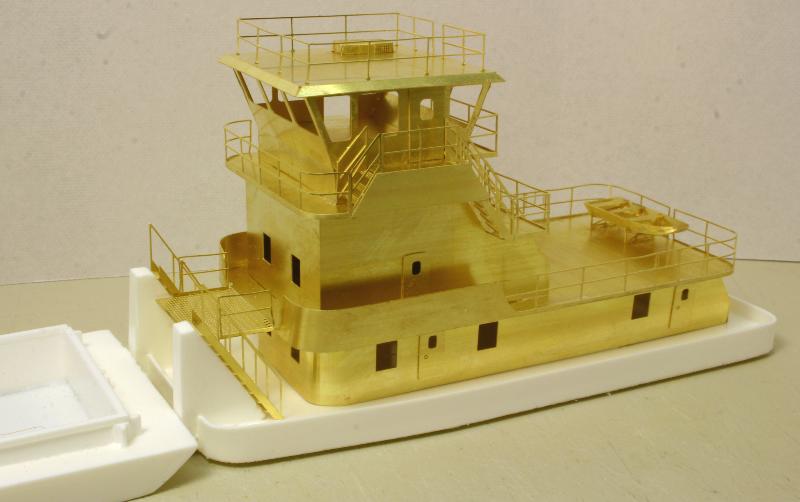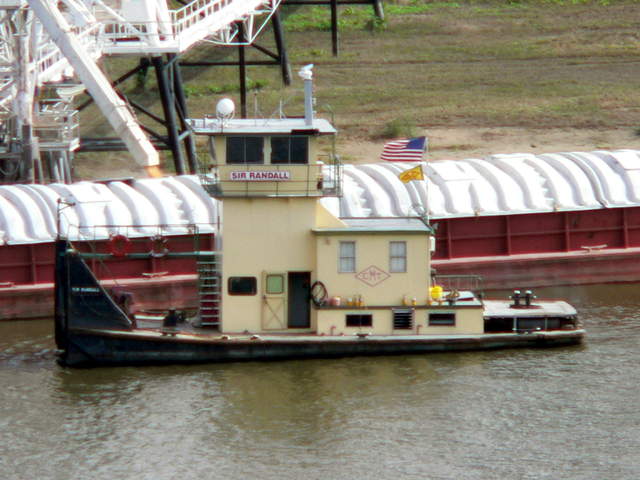 This is one of my wife's cousin's tug boats. Maybe I could scratchbuild one.
Any ideas for sourcing a reasonable tug boat or barge representation?